Garden City Police Department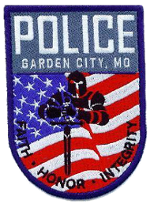 Values Statement: The members of the Garden City Police Department recognize that our contribution to the quality of life in our community is best served by providing the finest professional law enforcement services possible. We will meet the challenge of providing these services by basing our thoughts and actions on the following shared values.
Our Community: The foundation of our law enforcement agency is the principal of the protection of the worth; dignity and rights of all we serve. We take pride in the opportunity to provide to our community high quality services, which are fair, courteous, consistent, impartial, thorough, timely and professional.
Our Integrity: We value and expect candor, honest and ethical behaviors in the members of our department. We are committed to upholding our positions of trust by maintaining the highest ethical standards as set forth in the law enforcement code of ethics, and our own departmental principals.
Our Accountability: We value the need for effective use of our resources, and the straightforward communications with our department and the citizens we serve. We are responsible for our actions, willing to admit our mistakes. We will work to ensure that our conduct earns the support and trust of all segments of the public that we serve.
Our Professionalism: We value the spirit of professionalism, having a clear sense of commitment, perspective and direction. It has been developed by creating an environment that encourages teamwork, innovation and constant evaluation of ourselves. Our professional attitude is dedicated to high quality, timeliness and excellence in our service to our community.
Our Pride: We believe our work to be a source of enjoyment and satisfaction. We are proud of our accomplishments as an integral part of our community. We do not take ourselves so seriously that we fail to enjoy what we choose to do-- serving the citizens of Garden City by being a member of the Garden City Police Department.
Contact Information
Michael Carr, Chief of Police
106 N. 3rd St. P.O. Box 20
Garden City, MO 64747
Phone: (816) 773-8201
Fax: (816) 862-7139