Community Services, Services, Facilities, and Utilities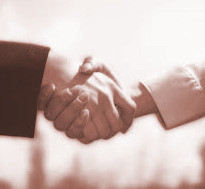 Garden City is a great place to live, work, and play. It is a community made up of hardworking and caring people. Garden City is a place where life-long residents and visitors alike can feel as if they are a part of our community and families.
The vision that the people of Garden City have is three-fold. It is our mission to remember the past, live for the present, and embrace our future.
As we remember the past, it is our hope that we never forget the investment in family values and morals that have helped shape the community that we love. We also remember the hard work, parental guidance, and sense of community that was instilled in us by those who have come before us. [...]
City Hall Hours of Operation:
Monday thru Friday, 8:00 a.m. - 12:00 p.m. and 1:00 p.m. - 5:00 p.m.
Board of Aldermen Meeting:
Takes place the first Tuesday of each month, starting at 7:00 p.m. at City Hall.
Planning and Zoning Board:
Takes place the last Monday of each month, starting at 6:30 p.m. at the Community Building.
City of Garden City Services