Vision Statement of the City of Garden City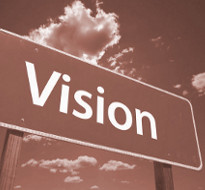 Garden City is a great place to live, work, and play. It is a community made up of hardworking and caring people. Garden City is a place where life-long residents and visitors alike can feel as if they are a part of our community and families.
The vision that the people of Garden City have is three-fold. It is our mission to remember the past, live for the present, and embrace our future.
As we remember the past, it is our hope that we never forget the investment in family values and morals that have helped shape the community that we love. We also remember the hard work, parental guidance, and sense of community that was instilled in us by those who have come before us.
The present is a time of celebration and promise. It is our intent to enjoy all that we have access to today. We want to maintain our current infrastructure as we continue to provide activities for our youth and seniors. As we enjoy the feel of our small town, we want to ensure we keep moving forward with the safety and security that we live in today and provide outreach programs to everyone in the form of festivals, recreational activities, and cultural attractions.
Lastly, the future that we face is one full of endless possibilities. It is our goal to create a sustainable and clean community in which to live by those who will follow in our footsteps. We will strive to provide all necessary tools that families and neighborhoods will need to work, live, learn, and play right here at home.
Garden City is a place that people are proud to call home. It is a place where generations have worked diligently to pass down the safety and comfort provided by their parents. Garden City is a place where we love to see the past, present, and future being molded together to shape our community.